When I was pregnant with my son I juggled two or three different baby registries. I had one at Babies R' Us and Target and I may have had one at Wal-Mart as well. It was difficult to manage to say the least. For Vivian, I decided to try BabyList after seeing a family friend use it and I have been extremely happy with it. This registry allows you to add items to your registry as you see them online and will pull prices from several stores for the same item, allowing the buyer to choose the most convenient option for them. I really love that you are not limited to one store for this registry! Here are my top 5 Registry items/Categories for Petit Bebe Vivian!
Books are some of the best baby gifts in my opinion. There is no such thing as starting to read to your babies to early! It is the best thing you can do for their development. Bubba has all kinds of books and they are mostly centered around trucks, tractors, farming, sports, and boy characters. I am looking forward to stocking up some nursery bookshelves with some really great books that are more geared towards girls. I am even more excited to introduce her to the stories I grew up reading such as Madeline and Eloise!
With this being our second child, diapers and wipes are never a bad gift. The more the merrier. I really love how Amazon offers a subscription service for Prime members. We plan on getting that set up so that we do not even have to go to the store for diapers or wipes.
I really enjoy getting baby toys as gifts because the gift giver is able to express their own personality, or their child's, in the gift they are giving. I love gifts that remind me of the giver when I look at them.
As a full-time working mother, I know what it means to be strapped for time and stretched to thin. A lot of times I am forced to pick up a gift card on the way to a party or shower. Gift cards are the easiest gifts to give and some of the most welcomed! While I sometimes feel bad giving a gift card because I worry it comes off last minute...I typically find they are a favorite gift...even if they are last minute!
While they may not be the most fun gift give, just like diapers and wipes, these are some of the most necessary items for the home with a newborn. If you see these on an expecting mother's registry, she is being serious. Load her up with the diaper rash creme, shampoo, body wash, etc. For the pricier items, like a baby monitor, go in with several friends to purchase the item.
There you have it, my top 5 baby registry items/categories. Another perk of using the Babylist registry website are all of the really helpful Babylist Best Guides. They have a guide for everything! I have been out of the baby/toddler loop for several years so I have found these guides to be helpful in terms of deciding on what toys, swaddle blankets and clothes to register for. If you are expecting, I highly encourage you to start a Babylist registry!
Be sure to like Babylist on Facebook and follow them on Instagram!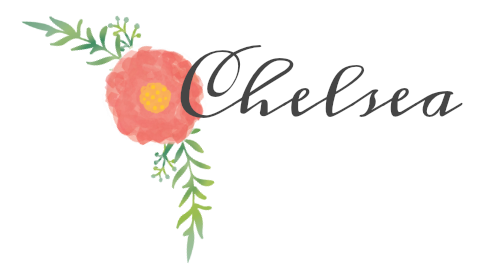 *I worked in collaboration with Babylist, however all opinions are my own.